Dassault Aviation Certification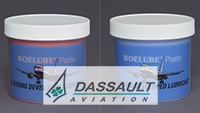 We are pleased to announce that BOELUBE Paste lubricants 70305 and 70307 have received qualification by Dassault Aviation.
This qualification process has led to BOELUBE Paste lubricants 70305 and 70307 being validated for drilling of Aluminum.
Bombardier Certification BAMS 569-001 for Boelube Products

Boelube 70104, 70106, 70200, 70201 and 70307 are approved under Bombardier Aerospace Materials Specification BAMS 569-001 Rev B Lubricants/Coolants Class A, C and D.
The Orelube Corporation ISO 9001-2015 Certified!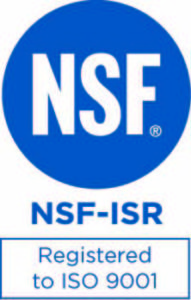 The Orelube Corporation has received ISO 9001:2015 Quality Management Certification. ISO 9001 is the international standard that specifies requirements for a quality management system (QMS). Organizations use the standard to demonstrate the ability to consistently provide products and services that meet customer and regulatory requirements. (…)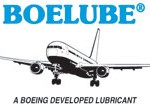 ABOUT BOELUBE
Produced under license from The Boeing Company.
BOELUBE® is among the trademarks owned by Boeing. (…)

ABOUT ORELUBE
Since 1958, The Orelube Corporation has manufactured and marketed Specialty Lubricating Oils & Greases for Industrial applications worldwide.
Orelube produces fully formulated lubricating oils and greases (…)

DISTRIBUTION NETWORK

For over 60 years, we have built a strong partnership with our distribution partners worldwide. Our main focus is to provide our customers the highest quality lubricants we can produce for use in industrial application and aerospace manufacturing.